Some of the Venues We Book
Showcase Live -  23 Patriot Place (next to Gillette Stadium), Foxborough, MA 02035  www.showcaselive.com

"The region's most spectacular entertainment venue where the stars play!"

This world-class, live entertainment venue, with its state-of-the-art sound, lighting, video and staging, is designed to offer the finest in music, comedy, corporate events, children's theater and other special programming. Showcase Live hosts top artists in all music genres including R&B, rock, country, jazz and hip-hop.  With over 16,000 square feet of space, seating for up to 500 guests for dinner and a show, or 1000 guests for a standing-room live performance, this premier venue offers endless possibilities for entertainment and special events. Guests can enjoy a sumptuous meal prepared by the venue's distinguished chef and sip their favorite cocktail or beverage at tables that provide an up close and personal experience at every show.  Showcase Live's VIP ticketholders enjoy the privacy and comfort of plush booths arranged around the stage for the ultimate viewing experience. The VIP booths offer the best view in the house-from every angle.  Seating is also available at the expansive 52-foot luxurious bar designed by London's top designer, Julian Taylor.  Showcase Live offers a wide variety of dinner choices from steak and healthy salads to burgers and appetizers, plus an elaborate cocktail menu featuring their signature specialty drinks, an extensive wine list, and a great selection of beer.  Spectacular, upscale, exciting, and unique--you won't find a better place than Showcase Live to take in a show!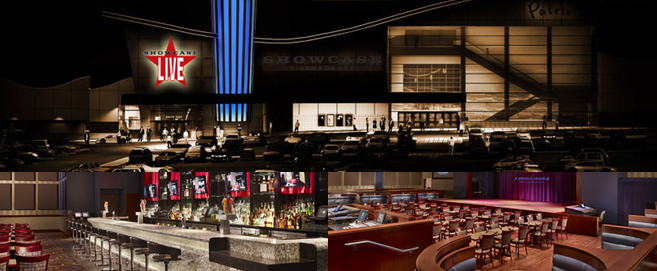 Jasper Hill Cafe & Bistro - 770 Washington Street, Holliston, MA 01746 

Located in historic downtown Holliston, Japser Hill is a casual and friendly cafe & bistro serving delicious light fare including paninis, wraps, burgers, fresh salads, soups, and pastries.  Our atmosphere is warm and inviting offering the perfect spot to sit and relax for breakfast, lunch or dinner, or to sip a cocktail and socialize with friends. LIVE ENTERTAINMENT is featured every Friday and Saturday night, plus Blake Thompson's Open Mic every Thursday and a Circle Session Jam on the 1st and 3rd Tuesday night of each month featuring The Stoneybatter Band.    Full bar serving beer, wine and spirits!  www.jasperhillcafe.com


The Raven Music Hall - 258 Pleasant Street, Worcester, MA 01609  www.myspace.com/theravenmusichall

"Worcester's hot spot for great live music!"

The Raven Music Hall features a great variety of local, regional, and national acts. With its spacious stage, excellent sound system and lighting rig, and large dance floor, bands love playing here. Ample seating including booths, pool tables, and a fully-stocked bar with a good selection of beer, wine and spirits are sure to satisfy any club-goer.